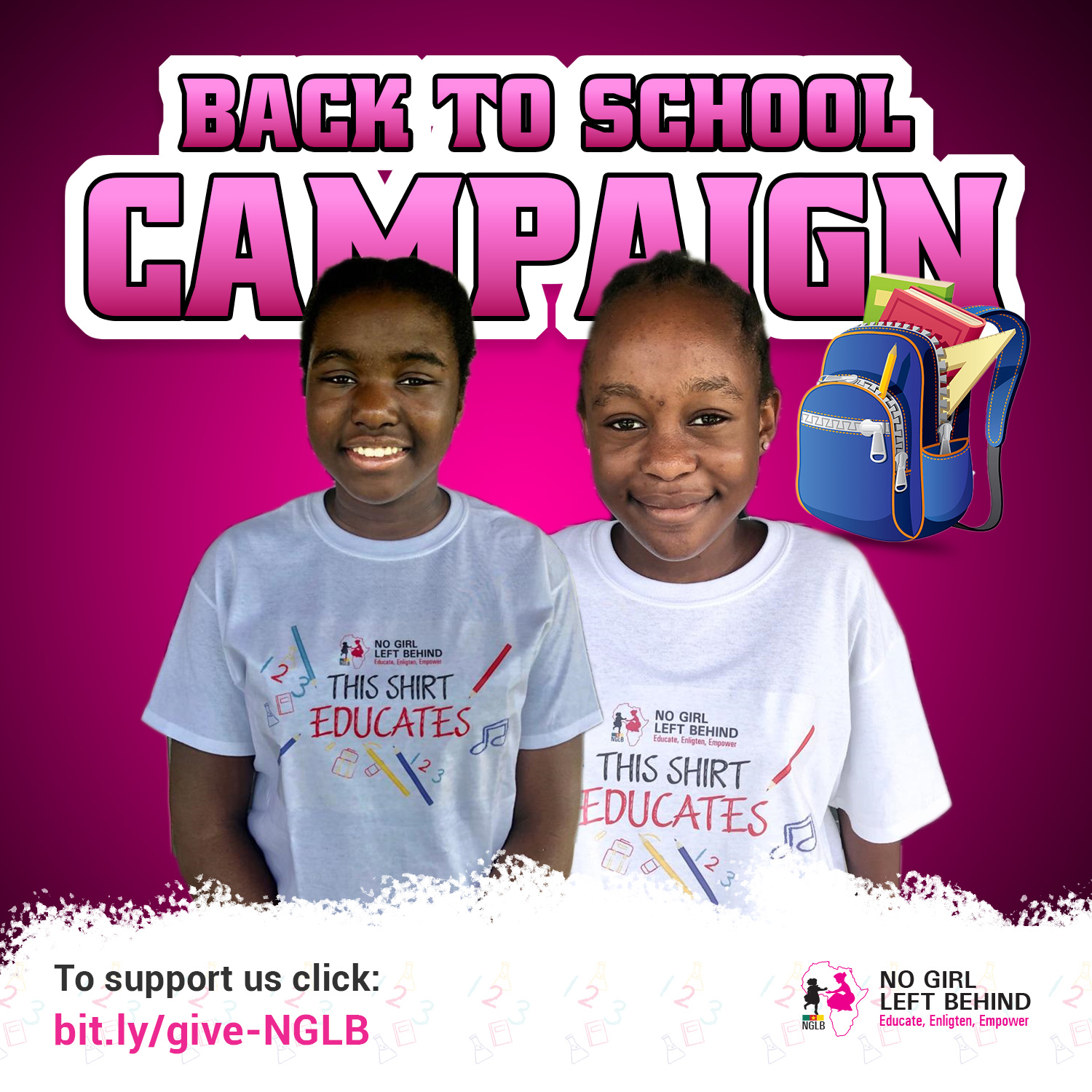 Dear Donor, Accept our warm greetings to you and your love ones. Hope this note finds you well. It is that time of the year again when we start gearing up for back to school preparations. Your support is highly appreciated always. Education is the bedrock of...
Contact Us Today!
We are a call away from you. Learn more about our activities in Africa and beyond by following us on social media.
4100 Spring Valley Road, Ste. 657 Dallas, TX 75244
Africa (Cameroon):
BP 287 Standard Pharmacy New Town. Limbe, SW Region, 
(214) 432 2925
011 237 698 849 085, 011237 677 19 18 46
info@nogirl-leftbehind.org

 No Girl Left Behind Inc.  is registered in the United States as a 501(c)(3) non-profit. All donations are tax deductible.